Biography
"All I need is empathy
To see what I can be
That is the key
To unlocking me"

Excerpt from the poem 'Therapy' in "Memory Man Two" by Donald Cohen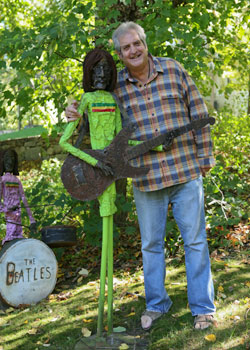 Donald Cohen was born in New York in 1951 where he spent his childhood. He graduated from the State University of New York at Buffalo. Dr. Cohen went on to earn his M.S.W. at Columbia University and his Ph.D. in clinical psychology from the California School of Professional Psychology, located in Berkley, California. He returned to the east coast to pursue a fellowship in the Department of Psychiatry at Yale University Medical Center, as well as to begin his private practice.

The author has also created, produced, and hosted the weekly television and radio show, Kids are Talking.

He is a licensed marital and family therapist, and has had various articles published over the years while conducting lectures and workshops on subjects related to children, particularly communication. He is the co-author of My Father, My Son and a children's book Milo, My Stray Cat. A collection of his poetry is currently available in three volumes, Memory Man One, Memory Man Two and Memory Man Three.

In addition Cohen is the producer and lyricist for the rock band the GIVE. He is the co-creator of the self-titled acoustic CD, as well as "the GIVE - Live at the Acoustic Café." Both are available on iTunes. The author and his wife Dee have two children and reside in Connecticut. Learn more at www.mediamuscle.com/cohen/.